Cyber Security & Business Continuity Lead
Lievegem
Working at What's Cooking? We'll tell you all about it:
What's Cooking? (previously known as Ter Beke Group) is a European fresh savoury food group headquartered in Belgium. All over Europe and beyond, we offer a wide range of high-quality and innovative savoury cold cuts and ready-meal food products as well as related services. Day by day, we make sustainable food second nature by increasing the world's appetite for tasty, convenient meals, crafted with care both for people and planet. Our clients and consumers are always on our hungry minds while we prepare our food products, as is the well-being of the approximately 3,000 dedicated people at our headquarters, our 12 industrial sites in Belgium, the Netherlands, France, Poland, and the UK, and our 7 sales offices. What's Cooking? is our new name, but our company has been around for 75 years. We've been listed on Euronext Brussels since 1986 (TERB) and we delivered a 781-million-euro turnover in 2022.
What will you do as a Cyber Security & Business Continuity Lead?
As a Cyber Security & Business Continuity Lead at What's Cooking?, you will lead our organization's efforts to safeguard our digital assets, protect sensitive information, and ensure compliance with industry standards and regulations. You will play a vital role in shaping our information security and strategy and helping us navigate the ever-evolving landscape of cybersecurity threats.
You design and implement a robust and comprehensive information security strategy to protect our organization against cyber threats and data breaches and ensure that this is compliant with all relevant cyber security regulations.
You assess and manage information security risks, identify potential threats and vulnerabilities and take proactive measures to mitigate them. You lead incident response teams and develop effective response plans to address security incidents swiftly and effectively.
You create and enforce information security policies and standards, ensuring compliance with relevant data protection and privacy regulations and industry best practices. You are responsible for audits and reporting to regulatory authorities.
You oversee the selection, deployment and management of security technologies. You screen and select tools, contact potential suppliers and evaluate proposed security adjustments and the suppliers. You develop and lead security awareness training programs for employees and easily accessible documentation for the security and protection of infrastructure, systems and applications.
You provide a cost-benefit analysis of the various possible technology solutions, in order to formulate a business case for investments in security.
You report to the CIO and provide regular reports to the board of directors and senior executives, keeping them informed about our security posture and potential impacts of security threats.
What are your qualities?
You have a master's degree in computer science or a related field and proven experience in an information security leadership role.
You are recognized for your deep knowledge and expertise in security threats, techniques and technologies.
You are a good communicator who develops and maintains good relationships on different levels.
You have strong analytical and problem-solving abilities.
What do we offer?
As a Cyber Security & Business Continuity Lead, you fulfil a key role in an ambitious team investing in accelerating the digitization.
You will find an exciting, challenging & dynamic work environment in a stable, innovative and a progressive European food group with international appeal.
A people-minded organization where we value our employees and where your colleagues are ready to welcome you with open arms to share their experiences. We offer a warm atmosphere and personal approach in a driven & ambitious culture to ensure that you are fully on track.
Of course, you can count on a competitive salary package supplemented with benefits such as a company car, meal vouchers, health insurance and a pension plan.
Medewerkers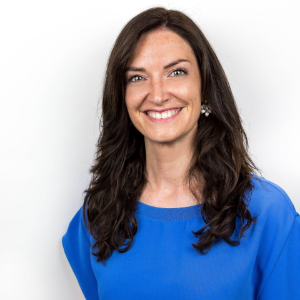 +32 473 986 186